2011 Audi R8 V10 Coupe *SOLD*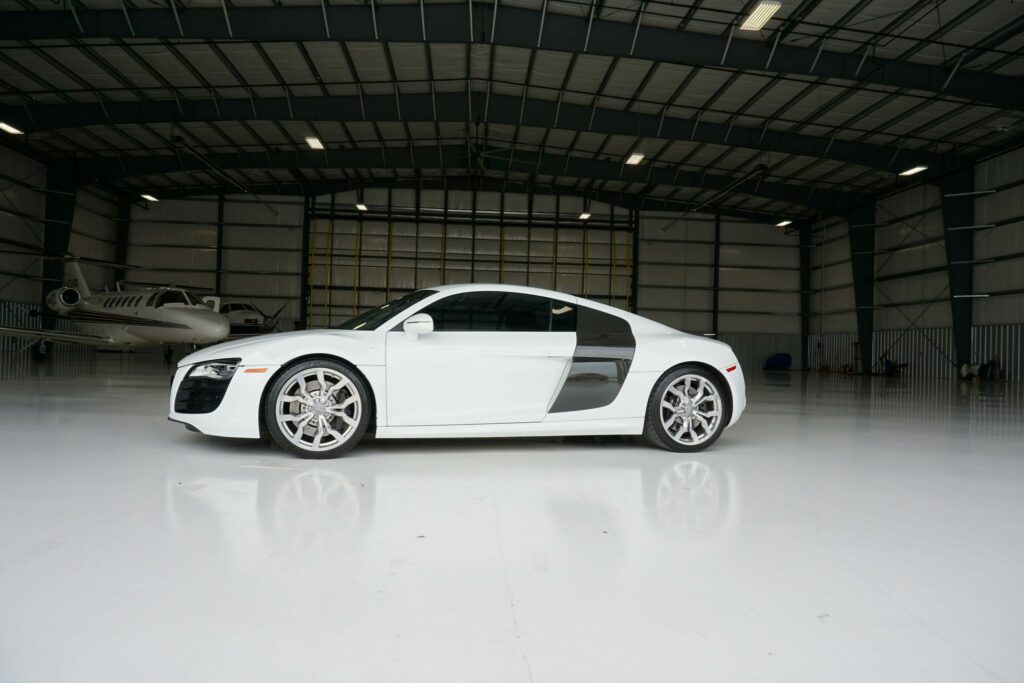 This is no base model sports car! Loaded up with a 5.2L 525hp 10-cylinder engine, this Ibis White Audi R8 Coupe will get you where you're going quick! This car was delivered new with a HUGE WINDOW STICKER OF $170,375.00!! Options include, but are not limited to: 6 Speed R Tronic Sequential Transmission, Enhanced Leather Package featuring Black Leather with Red Accent Stitching, Carbon Fiber Side Blades and Engine Compartment Covers, Polished 10 Spoke Y Design Wheels, Illuminated Door Sill Inserts, Navigation System with XM/FM/AM, iPod Cable, Bluetooth Handsfree Phone Interface, Sport Steering Wheel with Controls and Paddles.
This vehicle just recently underwent a $7,000 service at Audi, and is ready for its new home!
Smoke-free and Accident-free, this car is in immaculate shape both inside and out. Wheels and Tires are in fantastic shape, with lots of tread and NO curb rashes.
This vehicle will be delivered with the extra no-license plate front grille, new in its packaging (not pictured).
This vehicle was purchased back from the original owner through the California Buy-Back Law for a faulty speed sensor, which was replaced through Audi. This is noted on the CarFax and AutoCheck reports. The vehicle was then resold and enjoyed for many years after with no issues! Please feel free to contact us with any questions.
Interested in this vehicle? Call Taylor at 417.522.1244 ext. 2, or email Taylor@BigAirAircraft.com