2013 Harley Davidson V-Rod Night Edition **Sold**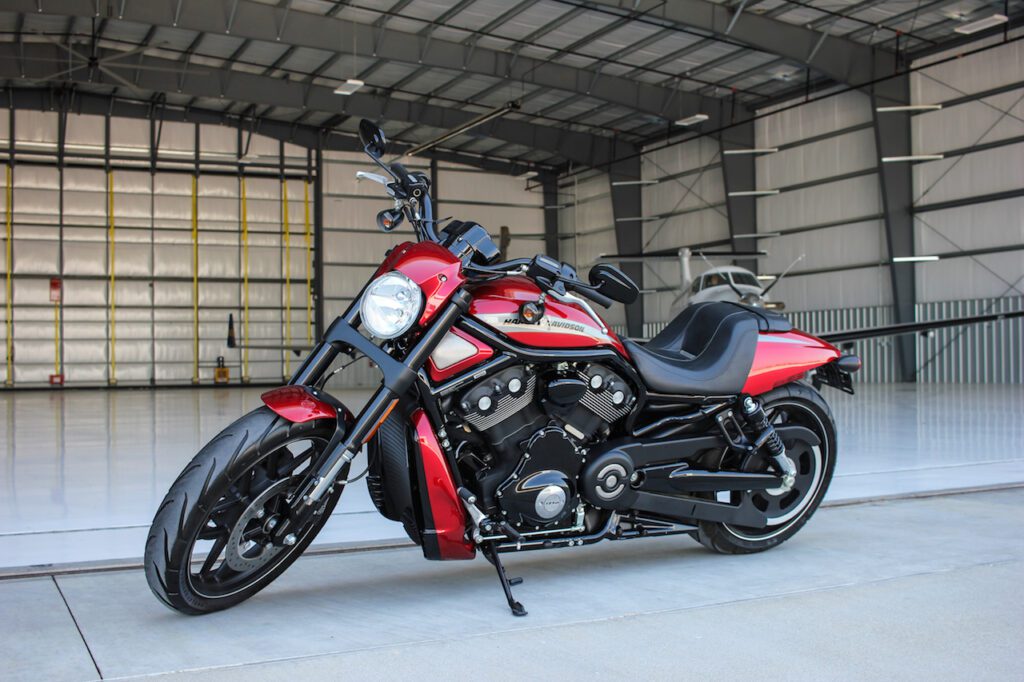 This fantastic, super low mileage, 1-owner bike is in fantastic shape top to bottom… with only 496 miles, it's practically new! Just serviced by the local Harley-Davidson dealer, it is full of fresh fluids and ready to hit the road! 
Massive power meets cutting-edge technology for a nimble ride that takes dark to pitch black. The 2013 Harley-Davidson® Night Rod® Special VRSCDX model is an imposing high performance ride. This power motorcycle cruiser has an ergonomically-designed, low-rise drag-style handlebar that places you in an aggressive but comfortable riding position. The H-D® Night Rod Special model's exhaust has dual Harley® mufflers with black end caps. Exhaust shields are also found on the VRSCDX Harley model's exhaust. This motorcycle muffler system proves that a performance exhaust can still be a beautiful set of pipes. In addition to the beautiful Harley exhaust, the H-D Night Rod Special model VRSCDX has an ultra wide rear tire – exactly what you want on the back of your power motorcycle cruisers. Check out the pictures of this power cruiser and discover why this power motorcycle cruiser stands out from the rest. 
For more information or to purchase this bike today, email Taylor@bigairaircraft.com or call 417.522.1244 ext. 2!