Founded in 2017, Big Air's founders teamed up to take their years of buying and selling aircraft, exotic and collector cars to the next level. Based in Springfield, MO (KSGF), Big Air acts as a full service, turn key aviation dealer and broker. Our sister companies, OzAir Charter, a Part 135 Air Carrier, and Burgess Aircraft Management, operates with a fleet of over 10 charter aircraft, 18 pilots, 3 mechanics, detailers and full office staff to keep everything moving. Our facilities span over 85,000 square feet in 4 hangars.
At Big Air, we wanted to create the dream team to making your buying or selling experience an easy, transparent and painless transaction.
So Go Big… and Get Home!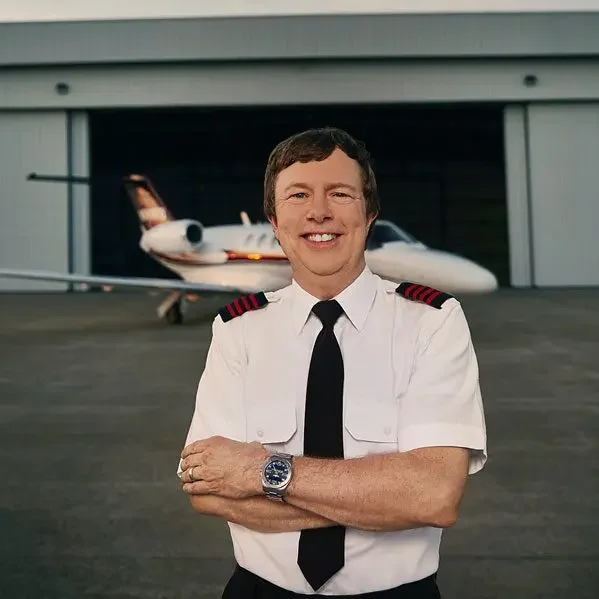 MARK BURGESS
FOUNDER & PARTNER
Known as the Big Dog, Mark Burgess not only acts as a partner with Big Air, he also serves as Founder and Chief Operations Officer for Burgess Aircraft Management LLC and OzAir Charter Service. After an early start in aviation at 16 years old, Burgess eventually started work as a flight instructor before moving on to fire patrol pilot, then line charter pilot. While flying in these sectors of the industry, he helped launch and expand several charter firms and flight departments before venturing out on his own. With over 13,000 flight hours in fixed wing piston, turboprop and jet aircraft, Mark provides a in-depth knowledge of many aircraft makes and models. His love of flying still exists after 40+ years of flying, and uses that expertise to "provide first class, professional aviation services to his community." With many aircraft acquisitions through the years, Mark is entrusted by many discerning clients to help in buying or selling their aircraft.
TAYLOR HAYES
FOUNDER & PARTNER
When it comes to buying and selling the rare, the fast, and the unique, look no further. Shortly after Taylor began detailing high-end luxury, exotic and collector cars at the age of 16, he moved into detailing all types of aircraft. After his employees took over the detailing, Taylor moved into buying, selling and brokering all types of exotic and collector automobiles, as well as boats and aircraft. An Instrument Pilot and aviation enthusiast, Taylor has in-depth knowledge of many makes and models of aircraft. As a partner and Sales Manager of Big Air, Taylor handles the day to day sales operations of Big Air Aviation.